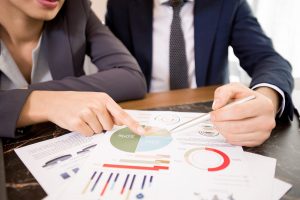 AMS/CRM Software Selection Survey – What People Really Think?

Find out what people really think about the AMS/CRM selection process and learn from their experiences!
501Works has completed the first-ever survey on the AMS/CRM Software Selection process.  We received over 230 responses from association professionals, vendors, and consultants. The first survey results will be released at this episode of The CIO Hour. Teri Carden, Founder of ReviewMyAMS will join us to discuss the results.
If your association is planning or currently going through an AMS/CRM selection or implementation process this is a must attend event.
Key Takeaways
Get valuable feedback from those who have gone through the process.
Gain insights from vendors and consultants who took part in the survey
Ask your questions to experts and peers about what the survey revealed and how it relates to your projects.

Attend to Earn CAE Credits. As a CAE Approved Provider for the educational program related to the CAE exam content outline, this program may be applied for 1.0 credits toward your CAE application or renewal professional development requirements.
The CIO Hour will be recorded each month in case you miss it. However, we hope you attend and engage with the industry experts and other participants regularly so you continue to boost your IT-IQ.
Speakers
James Marquis

Chief Innovation Officer and The CIO, 501Works

James is a seasoned senior executive with more than 20 years of experience working with associations and non-profits of all sizes. James possesses excellent communications skills allowing him to function as a trainer, technology evangelist and to bridge the divide which frequently exists between functional business units and information technology specialists. Coupled with his ability to deep-dive into technology, these key skills allow James to operate across department lines and organizational levels to better integrate technology with the strategic and tactical needs of an organization

Teri Carden

Founder, ReviewMyAMS

Teri has been in the association industry for over ten years. Along the way, she has been able to rub elbows with the most exceptional executives of the association industry. With the support of her mentors, colleagues, volunteer leaders, and bosses during her association career, she was able to fulfill her constant desire to geek out at work. This meant selecting, testing, and implementing new software and technologies, stretching to new marketing heights with eye-catching campaigns, introducing video and social media before it was cool, and jumping headfirst into the mobile world.

She now serves the incredible association industry as Founder of ReviewMyAMS and 100Reviews. She's also the creator of two niche industry events: AMS Fest and Non-Dues-a-Palooza. When she's not face-to-face with the computer screen she loves to cook, hike, play games with her kids, explore craft cocktail bars, visit the beach, and enjoy time with her family and friends.